HOSPILALITY + ADAPTIVE REUSE
DESTINATION RESORT + SPA IN GAP MILLS, WEST VIRGINIA  
PROGRAMS USED: REVIT, PHOTOSHOP
Old Sweet Springs is a historic site with multiple buildings built in 1826.  The redesign of these buildings is an adaptive reuse project that will become a spa and resort.  Designing this space will involve creating a space that connects between multiple buildings and contains the history of the place.
The site of Old Sweet Springs is located on a mineral water resort with natural hot springs.  The spa and resort that is being created in this project will be a weekend retreat that improves the health and wellbeing of the user by the relaxing environment that is created here.  This place will act as a source to help one relax and take a break from the stress and busyness of life.
SITE AND BUILDING ANALYSIS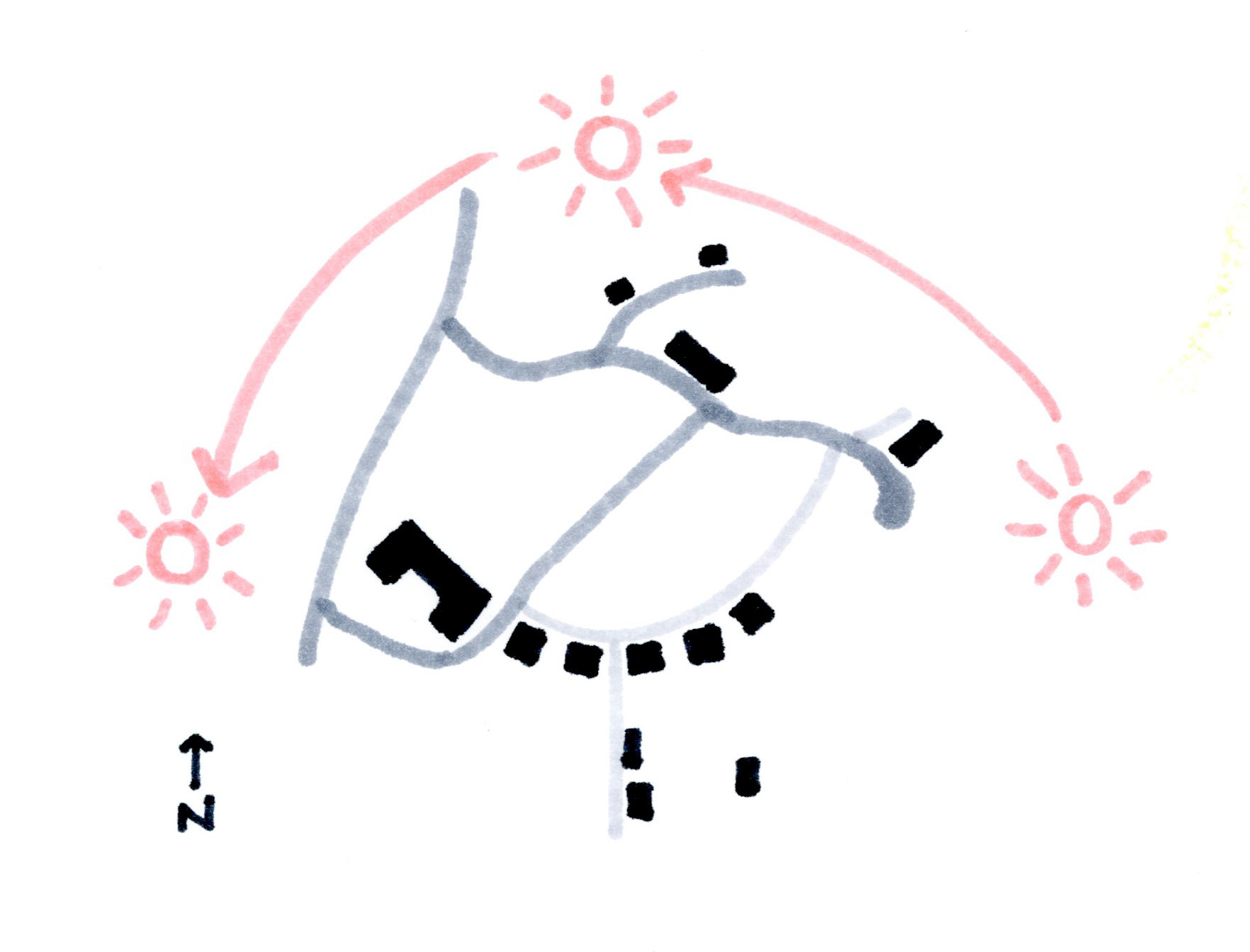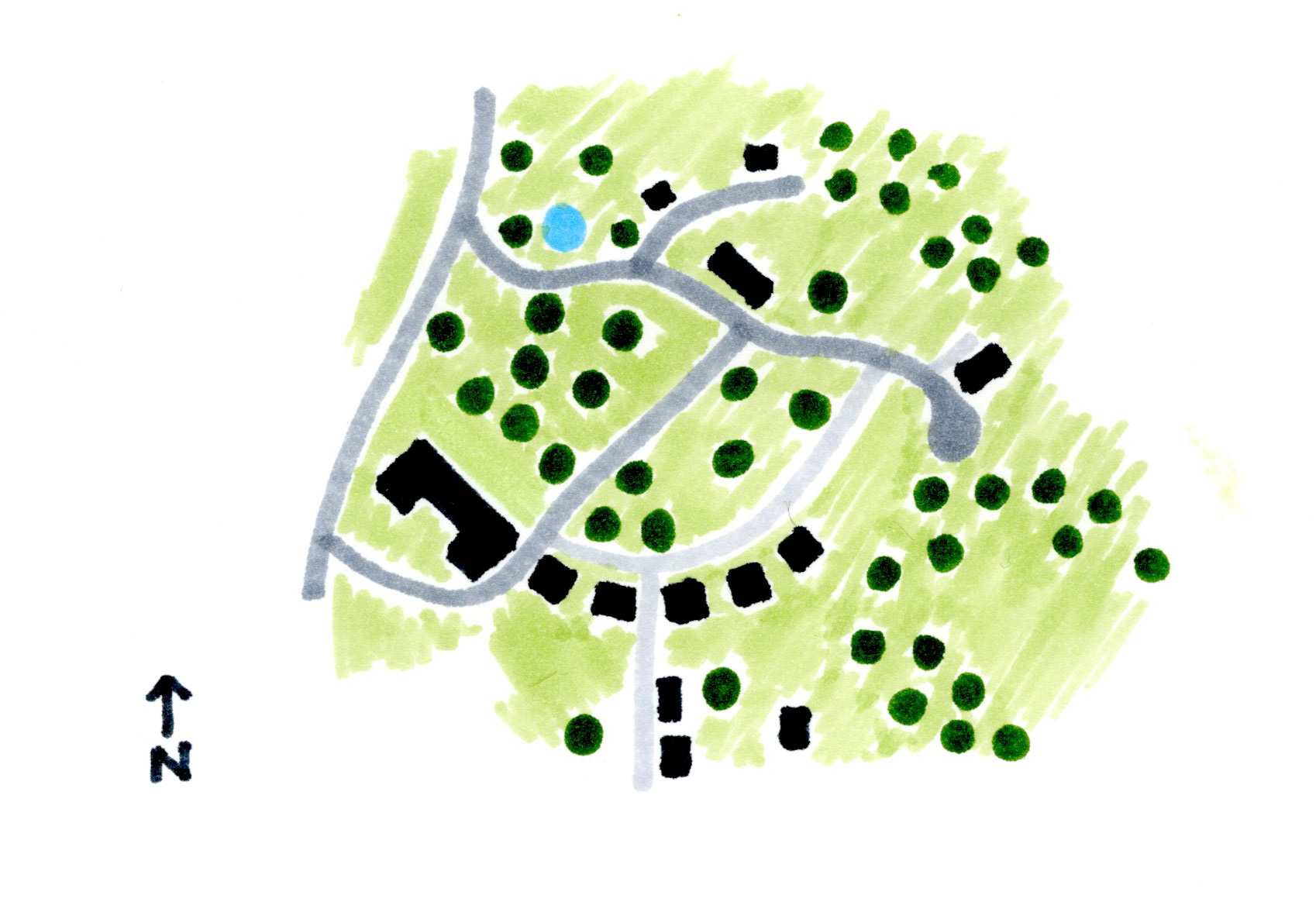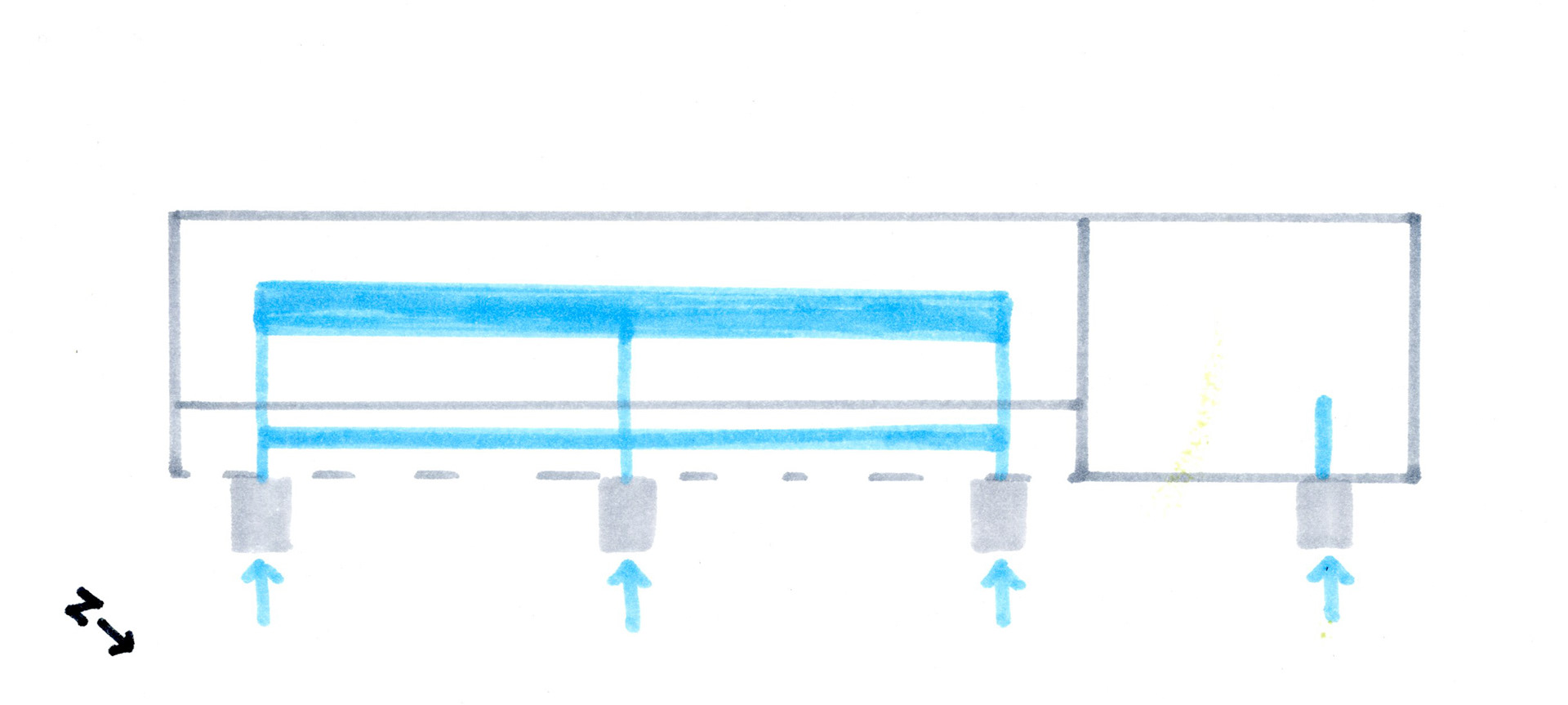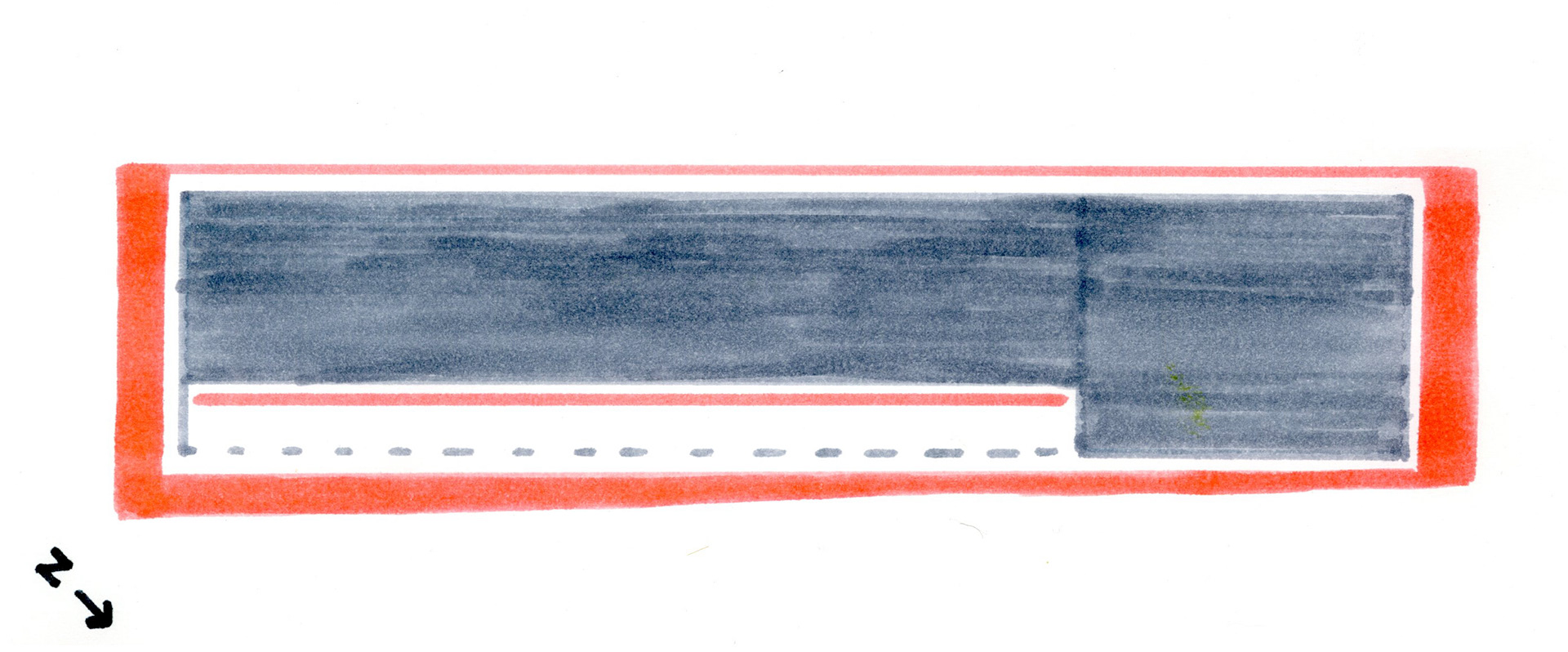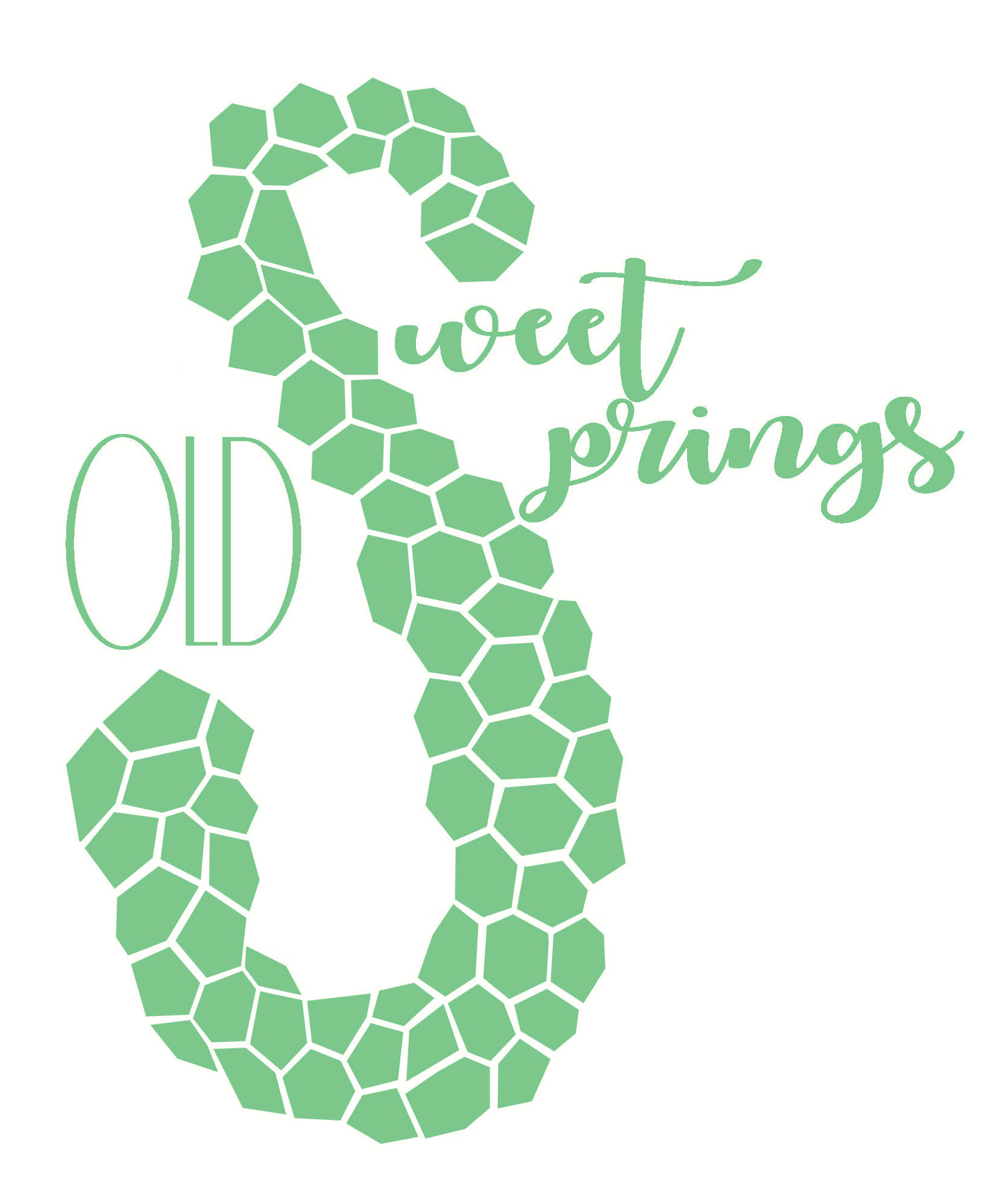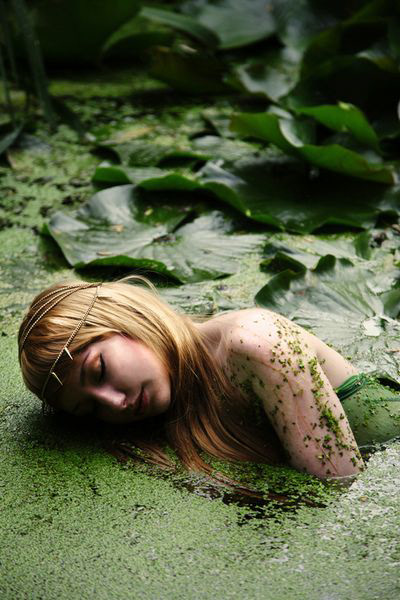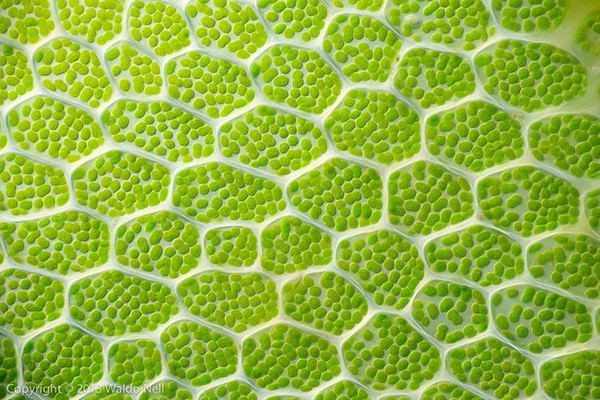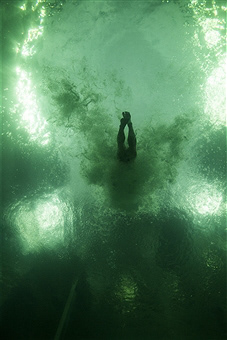 The springs located on the site are currently covered in algae.  This free flowing form interacts with the water by sitting on top and dipping below the surface.  This organic form is alive, unique, and growing.  The contrast between the two is very present as it interrupts the smooth surface of the water.  The density of the algae creates an imbalance with the algae that is sitting on top and the parts that are too heavy and have fallen down below the surface.  The shades of green interact with the blue water to create an analogous color scheme.
The algae is creating positive and negative space as it interacts with the water.  The way the two forms push and pull into one another, is similar to how the space in the floor plan will be carved out to create an interruption in the length of the building.  This is similar to how the algae and water interact with one another by pushing into each other to create positive and negative space.  The connection of how the water was there first and the algae was added, relates to how the building was an existing area and this new space is being added.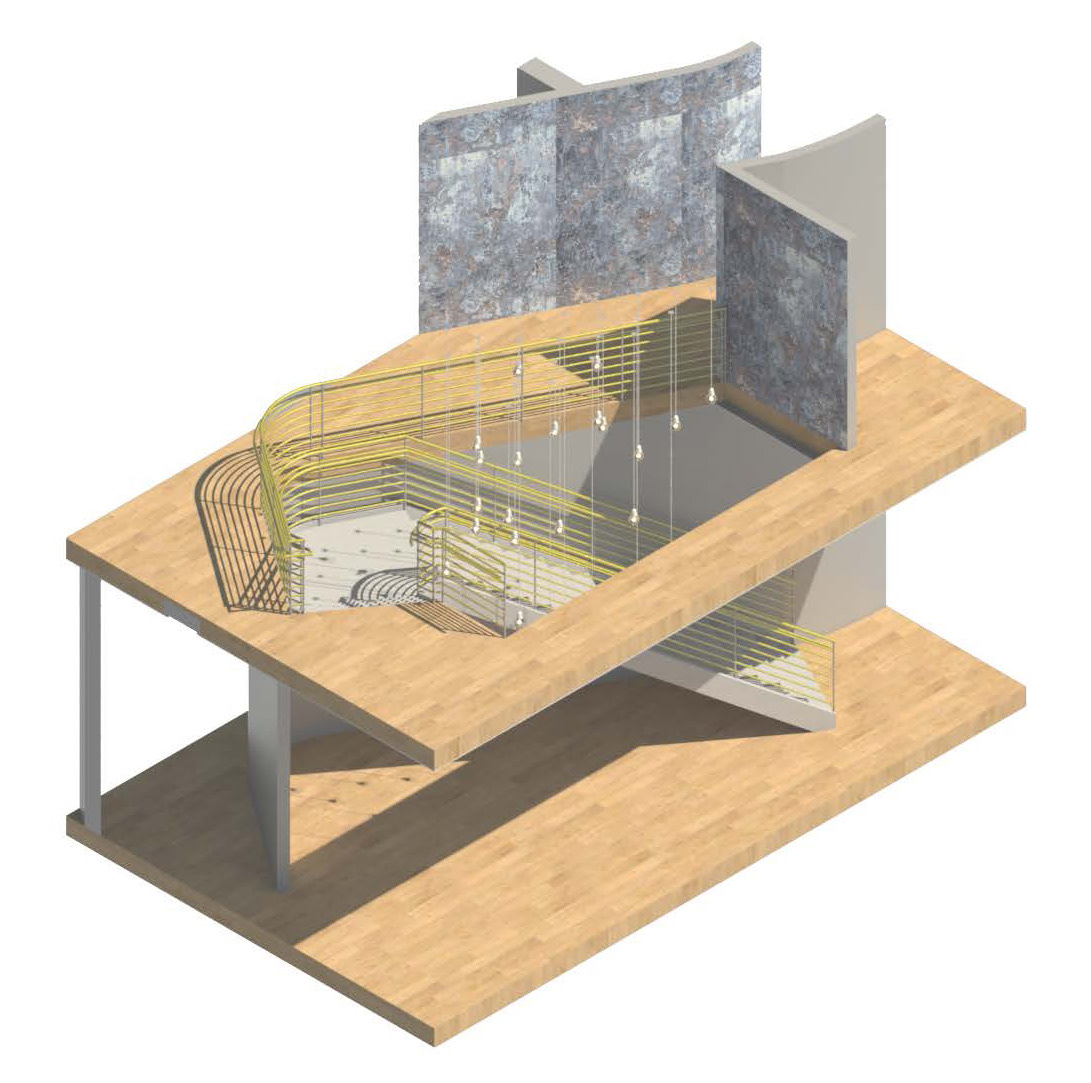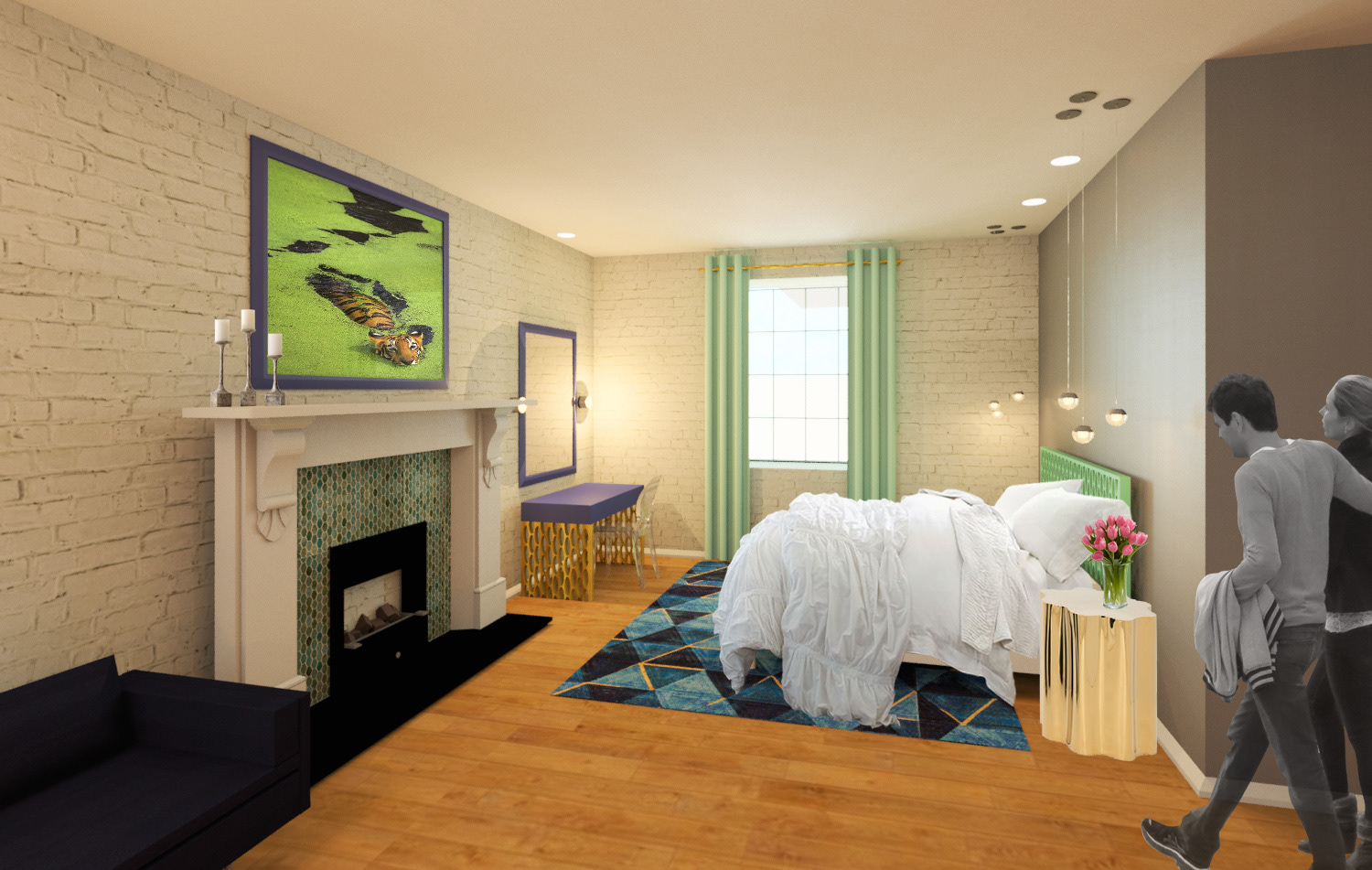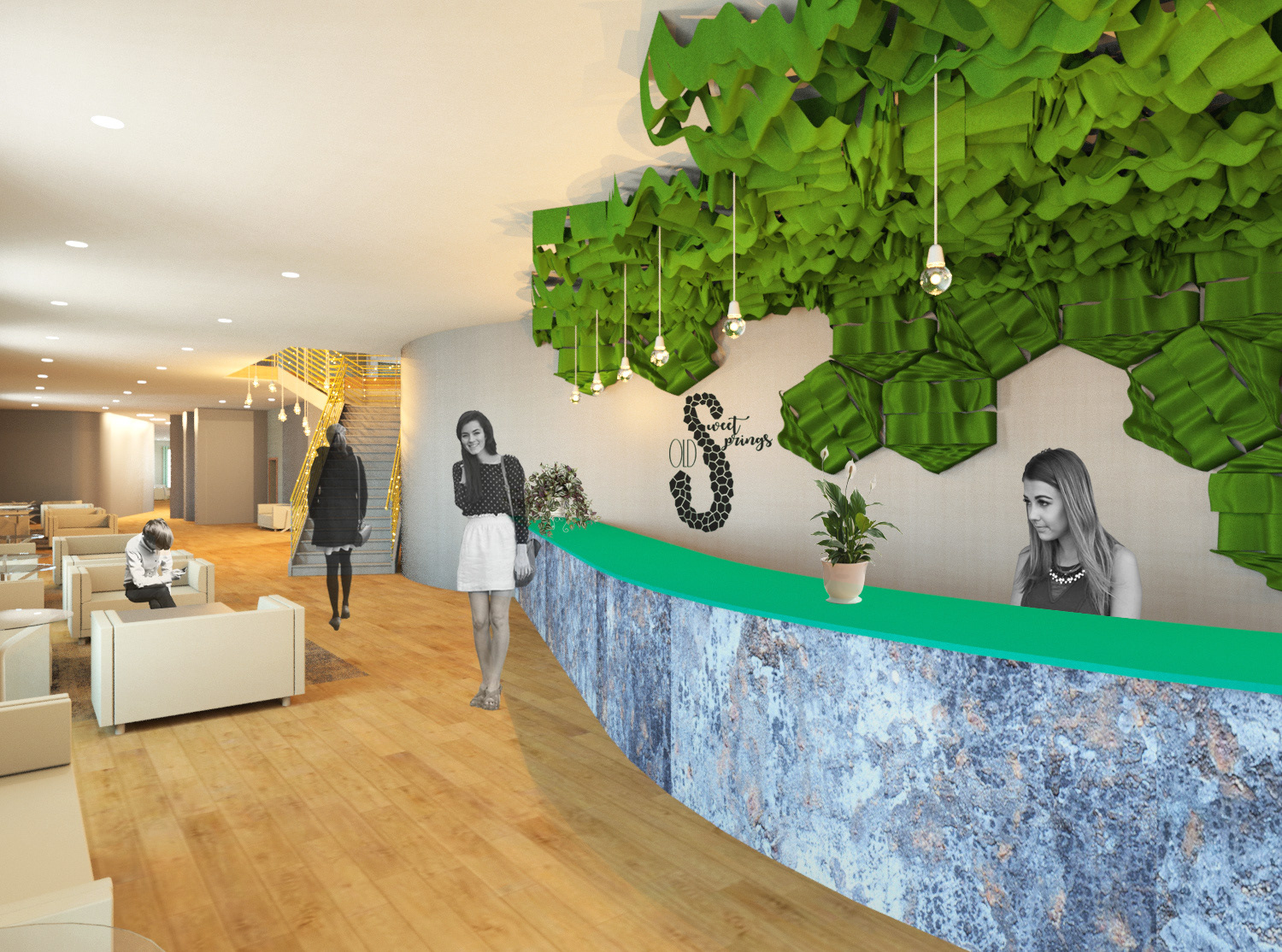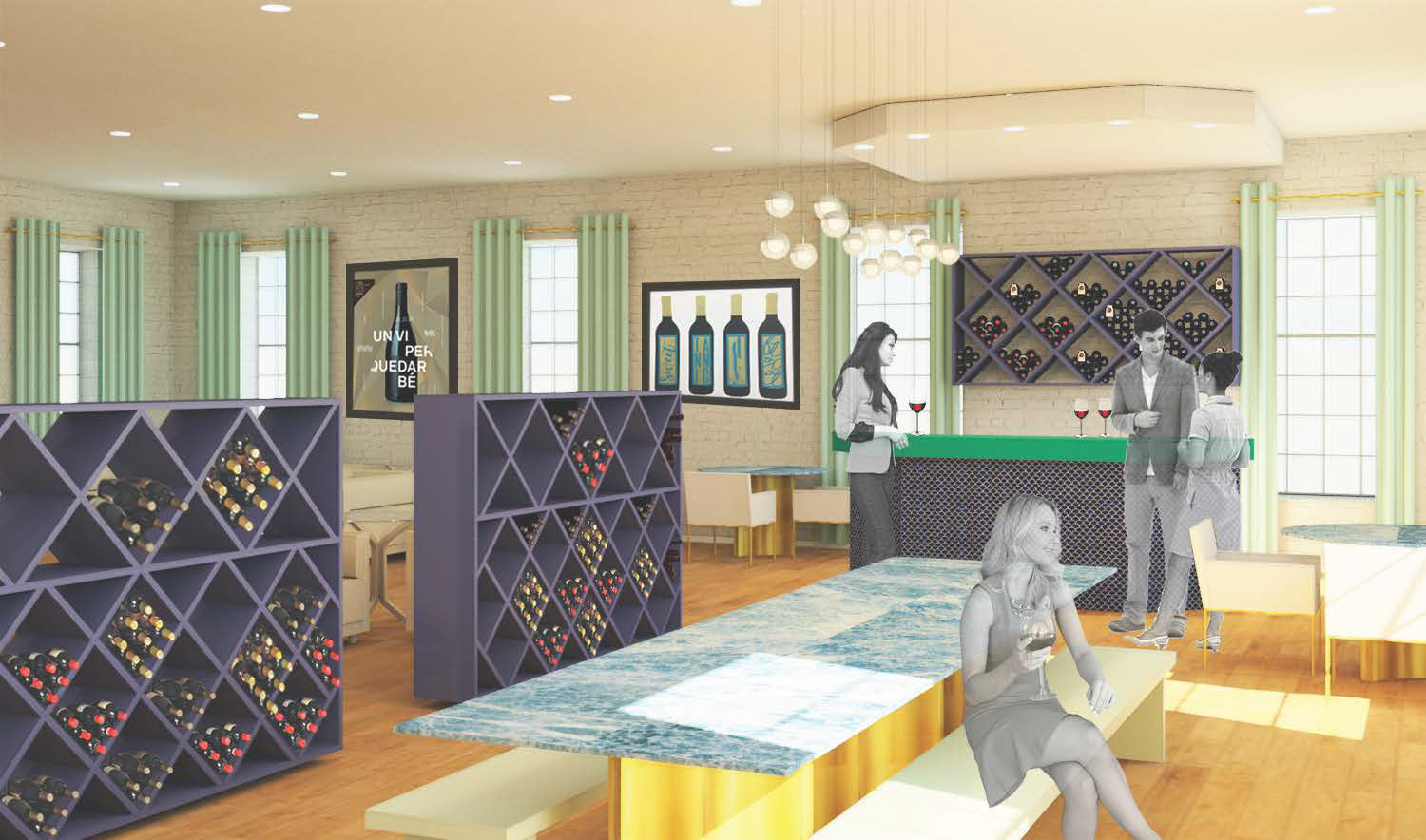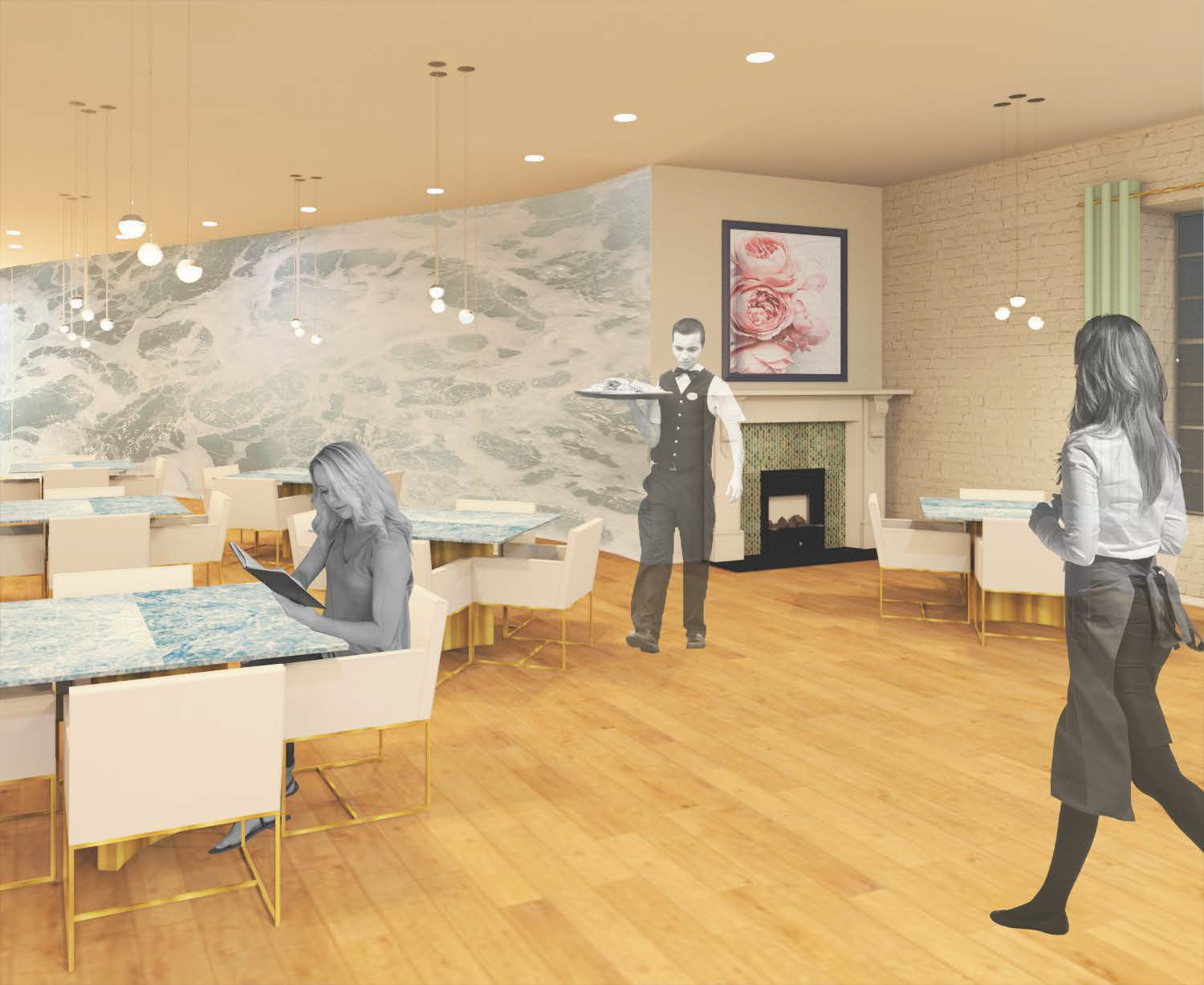 CONSTRUCTION DOCUMENTS SET